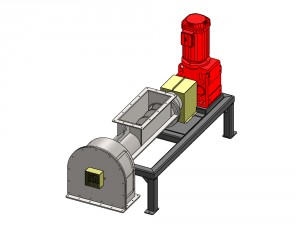 The Hansek disc mill can be used to finely grind a wide range of materials. The material is placed into the machine through the inlet and is transported to the grinder by a screw shaft. Here, it is ground under pressure between a fixed disc and a rotating disk. The ground material falls through the machine outlet and can be transported for further processing.
Depending on the material and the grain size set, the disc mill achieves a throughput rate of over 500 kg/h.
The dual disc mill is available for a higher throughput rate. It has a shared task area and two separate grinders.
It is also possible to influence the structure of the finished material using different grinding discs.
The disc mill impresses with a high processing standard quality. Its wear-resistant design guarantees a long service life in continuous operation.
The following materials are examples of materials that can be processed using the disc mill: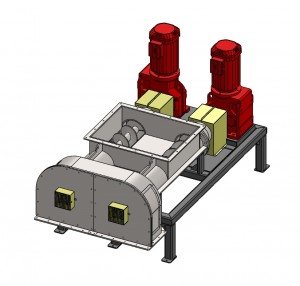 – Mineral wool
– Rock wool
– Glass wool
– Glass fibres
– Glass