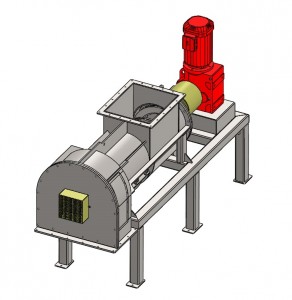 The Hansek spiral crusher can be used to shred a wide range of materials. The material is placed into the machine through the inlet and is transported to the shredding head by a freely running spiral. Here, the material is ground between a fixed disc and a rotating disk. The ground material falls through the machine outlet and can be transported for further processing.
Depending on the material and the shredding size set, the spiral crusher achieves a throughput rate of approx 1500 kg/h.
The spiral crusher impresses with a high processing standard quality. Its wear-resistant design guarantees a long service life in continuous operation.
The following materials are examples of materials that can be shredded using the spiral crusher: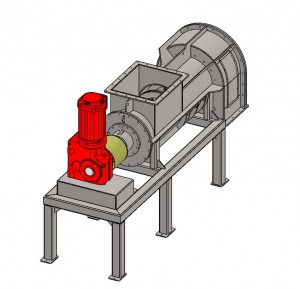 – Mineral wool with and without glass fleece
– Rock wool with and without glass fleece
– Glass wool with and without glass fleece
– Glass fibres
– Glass fibre reels and continuous fibres